Ftarri / Ftarri Festival 2019
Yumiko Tanaka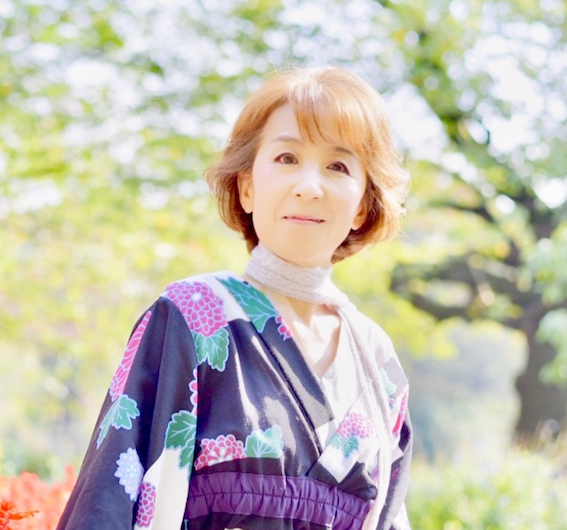 Gidayu-shamisen player/electric taisho-koto player/vocalist. Tanaka earned undergraduate and master's degrees in musicology at Tokyo University of the Arts. She studied gidayu shamisen with the late bunraku master Kinshi Nozawa IV, a Living National Treasure, and studied gidayu recitation with female gidayu recitation artist (and Living National Treasure) Komanosuke Takemoto. She adopted the stage name Yumi Tsuruzawa under the supervision of the late Koshijidayu Takemoto IV, who was known as a great master of the Showa era. Tanaka was awarded the Minister of Education's Art Encouragement Prize for Newcomers for the year 1990, and the Seieikai Encouragement Prize for 1993. In 1999 she received the Committee's Special Prize at the 68th Japan Music Competition. In 2006, Tanaka was granted a fellowship from the Asian Cultural Council (ACC). In 2008 she carried out performing arts research in New York through the Japanese Government Overseas Study Program for Artists. In 2009, she received general certification of Important Intangible Cultural Property as a member of the Gidayu-bushi Preservation Society.

Tanaka's diverse and experimental creative activities, which revolve around the shamisen, include performances of improvised music and contemporary compositions as well as composition and performances of theater works and film music. She accomplishes her mission of rediscovering and newly applying the Japanese sound world and its aesthetics, including performance on kokyu, electric taisho-koto and MIDI control instruments, as well as vocal expression.

With traditional and contemporary music as a point of departure, Tanaka has opened up new territory in improvisation and unique musical forms in her activities on the experimental music scene. She has collaborated with many Japanese and overseas musicians, including Carl Stone, John Zorn, Ned Rothenberg, Elliott Sharp, John Russell, Jim O'Rourke, Axel Dörner, Yuji Takahashi, Masahiko Sato, Akira Sakata, Kazutoki Umezu, Yasuaki Shimizu, Naruyoshi Kikuchi, Keiji Haino, Otomo Yoshihide, Kazuhisa Uchihashi, Seiichi Yamamoto, Motoharu Yoshizawa, Yoshisaburo Toyozumi, Yoshimitsu Ichiraku, Tatsuya Yoshida, Yasuhiro Yoshigaki and Koichi Makigami.

Her theater work to date includes participation as musician and actor on the world tour of the musical theatrical spectacle Hashirigaki, directed by Heiner Goebbels, which was performed in many locations from its premiere in 2000 (at Théatre-Vidy in Lausanne) to 2008, and which received the 2001 Herald Angel Award at the Edinburgh International Festival. She also composed music for and performed in the theater piece Dogugaeshi by Genius Grant-winning puppet artist Basil Twist, which premiered at the Japan Society in 2004 and received the New York Innovative Theater Award and The Bessie's New York Dance and Performance Award. The work has since been performed in Japan, North America, the UK and France.

In the contemporary music field, Yumiko Tanaka has performed works by composers Minao Shibata, Yoshiro Irino, Hikaru Hayashi, Michio Mamiya, Minoru Miki, Makoto Moroi, Yuji Takahashi, Michio Kitazume, Masahiro Miwa, Makoto Nomura and Takashi Niigaki. She performed a solo concert of contemporary works and improvisation at the Spoleto Festival in 2009.

Tanaka presented the multidisciplinary stage production "Music Performance Tayutauta" (which combined music, dance, acting, video, lighting and puppetry) at Asahi Art Square in December 2010. She presented the results of her research in the ACC and Japanese Government Overseas Study programs in a stage performance which was released on DVD in 2017. In 2011 she appeared and played the shamisen in the film Under Snow by the brilliant German director Ulrike Ottinger, for which she also composed the music. In March 2012 Tanaka participated in the North America, France and China tours of a concert (presented by the Japan Foundation) commemorating the Great East Japan Earthquake, together with Tohoku folk performance groups, the Ondekoza taiko group, and musicians such as Kazutoki Umezu and Shizuru Otaka. In 2014-15, she participated as a member of Multiple Tap in performances introducing the experimental scene in Japan (including noise music, improvisation and media art) to international audiences in locations including London, Paris and Mexico. In November 2014, at the Japan Society in New York, Tanaka performed improvisation as musical accompaniment to the 1928 silent film Crossroads (directed by Teinosuke Kinugasa) in a film series curated by John Zorn, and played Komanosuke Takemoto's shamisen in the concert "Spirit of Shamisen." A recording of the music she performed for the documentary film Haiku on a Plum Tree, directed by Mujah Maraini Melehi, was mixed into the soundtrack composed by Ryuichi Sakamoto. In July 2019, Tanaka performed the contemporary joruri recitation and shamisen production "Kiyohime" at the National Theatre Okinawa, together with shomyo chant practitioner Kojun Arai.
Yumiko Tanaka on the Ftarri, Hitorri, Meenna, and Improvised Music from Japan labels
---
Last updated: November 3, 2019
---