Ftarri / Ftarri
The International Nothing
Just None of Those Things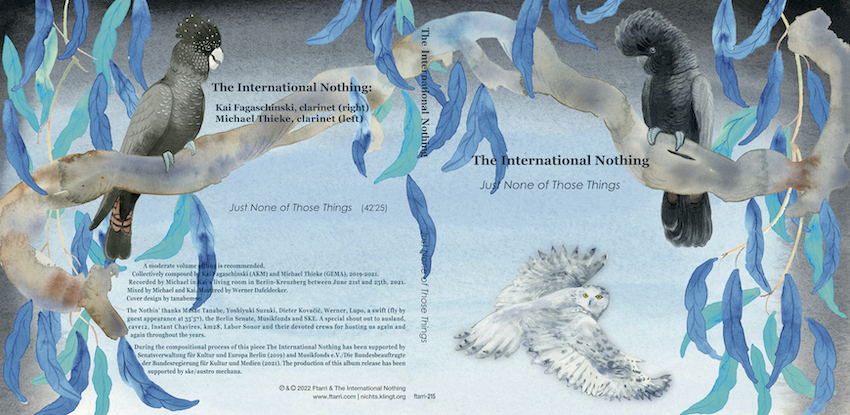 CD
ftarri-215
Limited edition of 500
Out on February 27, 2022
Ftarri Bandcamp
---
Just None of Those Things (42:25)
mp3 excerpt: track 1

Collectively composed by Kai Fagaschinski and Michael Thieke, 2019-2021
The International Nothing
Kai Fagaschinski: clarinet (right)
Michael Thieke: clarinet (left)
Recorded by Michael Thieke in Kai Fagaschinski's living room in Berlin-Kreuzberg between June 21st and 25th, 2021
Mixed by Michael Thieke and Kai Fagaschinski
Mastered by Werner Dafeldecker
Cover designed by tanabemse
Packaged in a cardboard jacket
---
The International Nothing is the clarinet duo project of Berlin-based clarinetists Kai Fagaschinski and Michael Thieke. Since their debut album, Mainstream, came out on the Ftarri label in 2006, they've released an album on Ftarri every four years--Less Action, Less Excitement, Less Everything in 2010, The Dark Side of Success in 2014, and In Doubt We Trust in 2018--all of which have earned international acclaim. Once again, four years after their previous recording, the duo's highly anticipated fifth album, Just None of Those Things, has been released in 2022.

Both Fagaschinski and Thieke are well known as improvisers, but in The International Nothing they perform composed pieces that they've crafted and refined together over a long period. This album's one (42-minute) track, "Just One of Those Things," was likewise created in a thoughtful and unhurried way between 2019 and 2021, and recorded in the period of June 21-25, 2021.

Since the release of their debut album, the duo's music has been praised for its tremendous subtlety and delicacy, reinforced by superior technique. Amazingly, this new album, with its superb musical structure and performance, has reached even greater heights. This will surely be regarded as The International Nothing's most masterful work to date. Since the duo's first release, all their album covers (which are made of extra-thick card stock) have featured the exquisite artwork of Japanese designer tanabemse, reproduced on washi-like paper. The cover of this album is, once again, breathtakingly beautiful.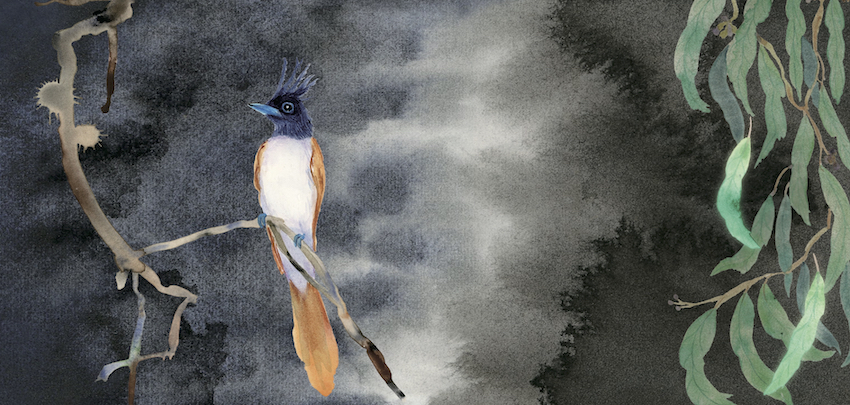 ---
Last updated: February 27, 2022
---