Ftarri / Ftarri
Katie Porter / Lucio Capece
Phase to Phase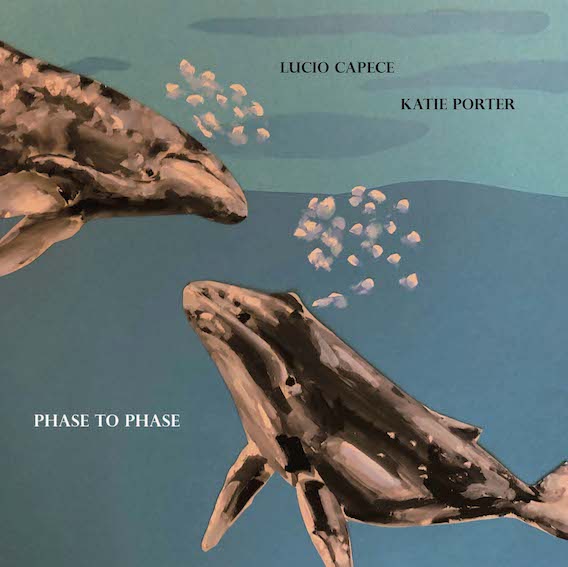 CD
ftarri-969
Limited edition of 200
Out on July 3, 2022
Ftarri Bandcamp
---
Phase to Phase 1 (28:27)
Phase to Phase 2 (17:16)

mp3 excerpt: track 1
mp3 excerpt: track 2
Katie Porter: bass clarinet (1), E♭ contrabass clarinet (2), composition
Lucio Capece: bass clarinet, composition
Katie Porter: Park City, Utah (USA)
Lucio Capece: Pankow, Berlin (Germany)
March 2020-July 2021
Mastered by Joe Talia
Artwork and design by Cathy Fishman
---
Katie and Lucio met over the internet almost every Tuesday for one year, composing two pieces, rehearsing, talking about their lives, and recording.

The desire to play together began after exchanging work and perceiving a deeply common approach to bass clarinet playing, to sound, and to music.

The two pieces offered here are based in a very distinctive but still strictly coherent approach in relation to the work they intend to do.

Phase to Phase 1 is a celebration of meeting each other. With a loose approach to time. Mainly focused in togetherness, expression and playing in a context of freedom in time, and ear-eye-body communication.

Phase to Phase 2 is a piece with a strict approach to time, that intends to expose an experience of artificiality, the psychological effects of overlapping-phasing, and time expansion-contraction, that we have gone through in life in different stages during the pandemic.

When she first listened to the completed recording, Katie had the distinct image that they were two large trees in a giant forest bending and breaking in the wind.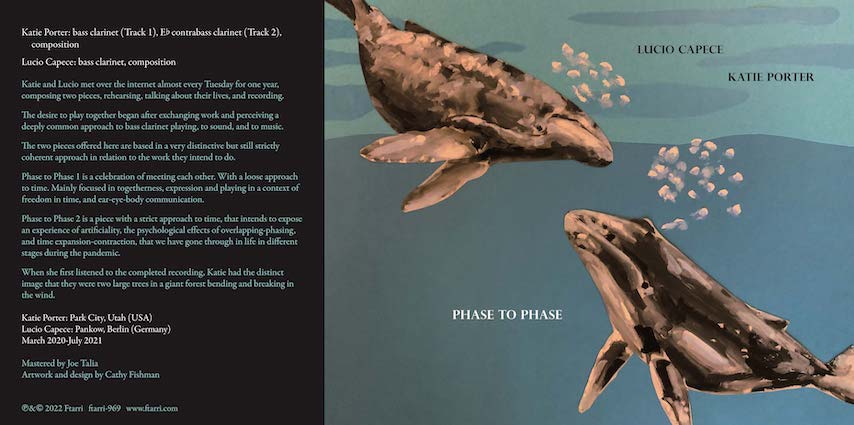 ---
Last updated: July 1, 2022
---