Ftarri / Ftarri
Cyprien Busolini / Seijiro Murayama
Busolini Murayama Duet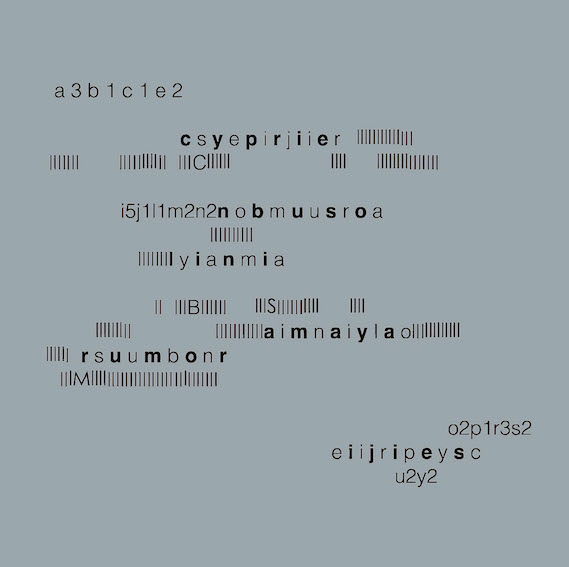 CD
ftarri-971
Limited edition of 150
Out on June 13, 2021
Ftarri Bandcamp
---
Busolini Murayama Duet (46:23)

mp3 excerpt: track 1
Cyprien Busolini: viola
Seijiro Murayama: voice
Recorded in Paris, February 11, 2021
Mastered by Hiroyuki Ura
---
Born in 1978, French viola player Cyprien Busolini is active mainly in the contemporary classical and improvised music fields. He is a member of the contemporary music groups Ensemble Daedalus and ONCEIM, and also performs in the early music group Ensemble Fratres. Seijiro Murayama, who lives in Paris and works mainly in Europe, is a Japanese drummer/percussionist as well as frequent voice performer. He has released numerous CDs (both solos and performances with other musicians) on the Ftarri labels.

It all began when Ensemble Dedalus, of which Busolini is a member, and Murayama (using voice and drums) played together in a live musical performance of the dance production Blow the Bloody Doors Off, choreographed by Catherine Diverrès (composer: Jean-Luc Guionnet). After that (starting around 2019) the two have regularly carried out duo rehearsals.

This CD contains a single improvised music piece which could be considered the result of those rehearsals. Busolini plays viola, while Murayama forgoes the use of drums and percussion and focuses entirely on voice. As he says, "Unlike so-called 'improvisers who use their voice,' I take an approach along the lines of 'Not even I really know what's going to come out.'" The 46-minute performance was recorded in Paris on February 11, 2021.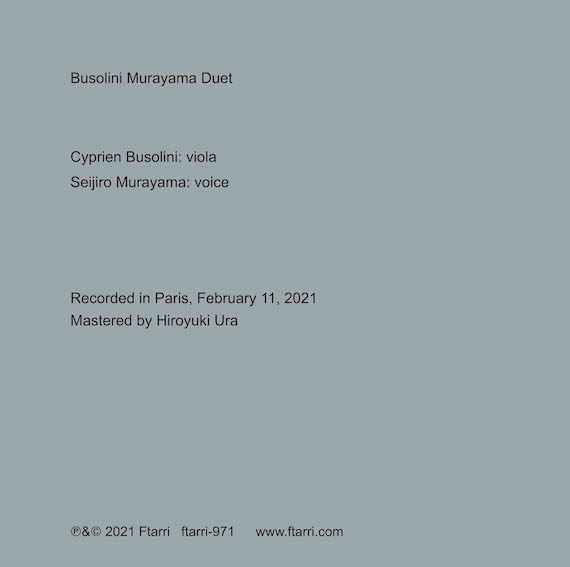 ---
Last updated: June 5, 2021
---