Ftarri / Ftarri
Ken Ikeda / Rie Nakajima
Signal and Signaless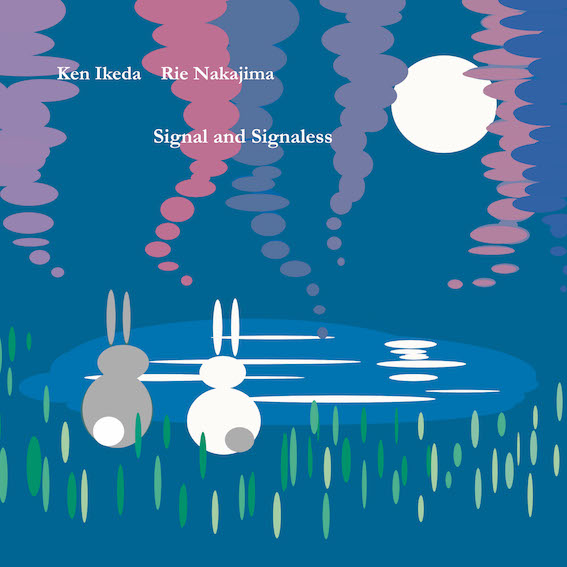 CD
ftarri-972
Limited edition of 200
Out on June 13, 2021
Ftarri Bandcamp
---
Signal and Signaless 1 (27:00)
Signal and Signaless 2 (33:11)

mp3 excerpt: track 1
mp3 excerpt: track 2
Ken Ikeda: synthesizer
Rie Nakajima: objects, motors, piano
Recorded live at Ftarri, Tokyo, January 5, 2021
Recorded by Ftarri
Mastered by Hiroyuki Ura
Artwork and design by Cathy Fishman
---
Ken Ikeda is a musician and artist who lived and worked for many years in New York and London. He has provided music for artists and video creators such as Mariko Mori, Tadanori Yokoo, Darren Almond and David Lynch, and released solo and collaboration CDs on labels including Touch (UK), Matchless (UK), Spekk (Japan) and Baskaru (France). From Ftarri, the year 2018 saw the release of the CD Ink on Paper (meenna-978), an improvised trio performance by Ikeda, Toshimaru Nakamura and Tomoyoshi Date. Ikeda moved back to Japan from London in 2020; he is currently based in Tokyo.

Rie Nakajima is an artist who lives in London and carries out numerous performance and installation projects throughout the world. These include collaborations with David Toop, David Cunningham, Phill Niblock, Pierre Berthet and others, and the duo project O YAMA O with Keiko Yamamoto. In recent years she has also been performing with alto sax/clarinet player Akira Sakata.

Ikeda and Nakajima have been acquainted and occasionally performed together since the time when both lived in London. A duo performance by the two was included as a track on the CD release Floating Weeds (901 Editions, 2019). When Nakajima made a homecoming trip to Japan at the end of 2020, she got in touch with Ikeda (who was then living in Tokyo) and a performance by the two at Ftarri was arranged for January 5, 2021. This CD is the complete recording of the two sets in that concert. Both artists used their main instruments of recent years: Ikeda placed a synthesizer on a table, while Nakajima arranged small objects such as dishes, wood chips and cans on the floor and placed small motors on them to produce sound. She also used Ftarri's upright piano. Imaginative, flexible, sometimes dynamic synthesizer sound overlaps with the colorfully, delicately penetrating sound of myriad small analog noises and piano keyboard sounds, creating an exquisite sonic space of a kind that could only be achieved by these two musicians.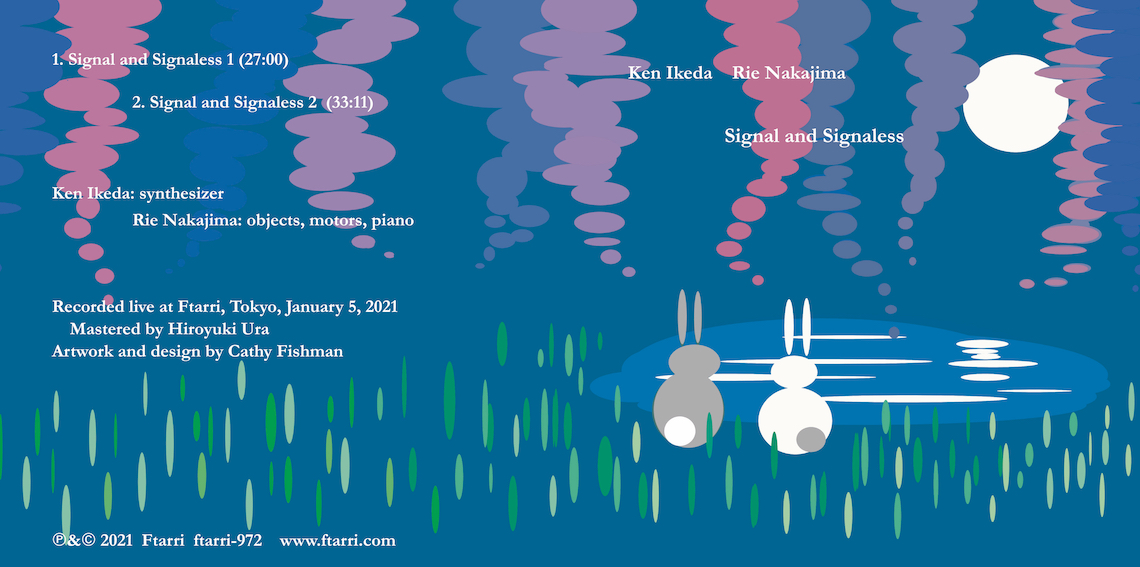 ---
Last updated: June 5, 2021
---