Ftarri / Ftarri
Krishnamurti
Thought is the enemy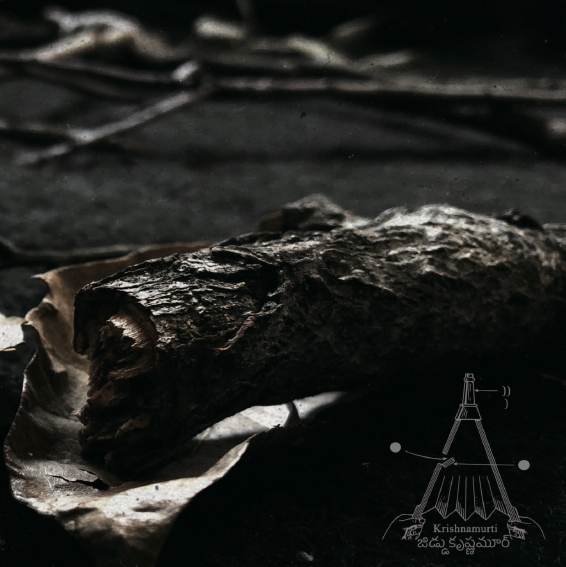 CD
ftarri-974
Limited edition of 200
Out on December 13, 2020
Ftarri Bandcamp
---
nothing beyond mind (10:48)
conversations (9:46)
on awareness (5:41)
meditation is evil (12:25)

mp3 excerpt: track 1
mp3 excerpt: track 2
mp3 excerpt: track 3
mp3 excerpt: track 4



video excerpt
Krishnamurti
Giovanni Lami
Lorenzo Abattoir
Recorded during September 2019, Torino, Italy
Mastered by Giuseppe Ielasi
Artwork by NÓresh Ran
---
Krishnamurti is the duo project of Italian sound artists Giovanni Lami and Lorenzo Abattoir, who aim to create a new type of soundscape using the Indian drone instrument called the shruti box.

Originally from Ravenna, Giovanni Lami has since the 2010s been known for diverse activities including his work in artist-in-residence programs, festival appearances, and exhibitions. In recent years he's released numerous recordings, especially from cassette labels. Lorenzo Abattoir, who lives in Torino, has since the latter half of the 2010s been increasing his sound installation activities, festival appearances, etc. He has also released a larger number of recordings (CDs, cassette tapes, LPs), many of them collaborations with other musicians.

This CD is made up of four pieces recorded by Krishnamurti in Torino in September 2019. Multilayered sound overlaps and reverberates throughout all of the pieces. Over a central layer of sound, other sounds are produced in a granular or swath-like manner, murmuring and bubbling as they intertwine and adhere. Tinged with dark colors and at the same time imparting a pleasant feeling, this exceptional work abounds in mysterious charm.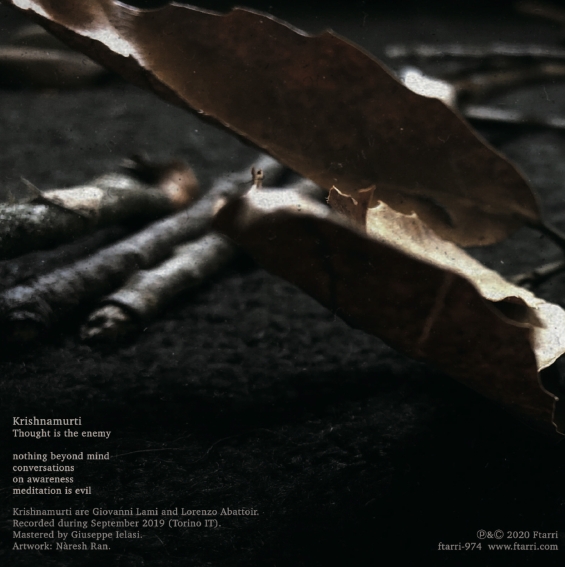 ---
Last updated: December 15, 2020
---