Ftarri / Hitorri
Fumi Endo
Cold Light in Warm Blue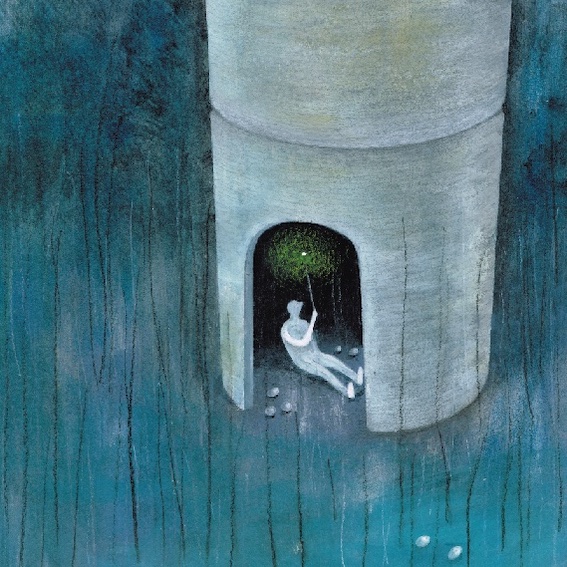 CD
hitorri-969
Limited edition of 200
Out on February 12, 2023
Ftarri Bandcamp
---
(13:59)
(10:24)
(7:21)
(15:57)
All improvisation by Fumi Endo
Fumi Endo: upright piano
Recorded without audience at Ftarri, Tokyo, July 18, 2022 (2-4) and August 22, 2022 (1, 5)
Recorded and mastered by Ftarri
Artwork by sasakure.
Design by Cathy Fishman
---
Tokyo-based pianist Fumi Endo has been performing since 2017, playing mainly jazz and improvised music. Her distinctive, minimalistic performances have garnered a great deal of attention. Endo has performed frequently at Ftarri since September 2020.

While she participated in two 2022 Ftarri CD releases--Takumi Ikeda's Musical Procedure (Ftarri Classical, ftarricl-663), and the eponymous Masahide Tokunaga (Hitorri, hitorri-970)--Endo had no previous releases on Ftarri under her own name. (Her duo CD with suzueri, toy-piano sokubaikai, was released on the Japanese label zappak in 2022.) In the summer of 2022, however, Endo recorded two improvised solo performances without audience in the concert space at Ftarri, Tokyo, playing Ftarri's upright piano. Five pieces from these recordings were selected for release on this CD.

A simple recording using an old 1960s upright piano in a non-soundproofed room certainly isn't an ideal situation, and the conditions did affect the recording quality in some ways. But Endo's playing makes up for these shortcomings, and those who listen with open ears will surely be moved by the excellence and profound originality of her performances. A must-hear album!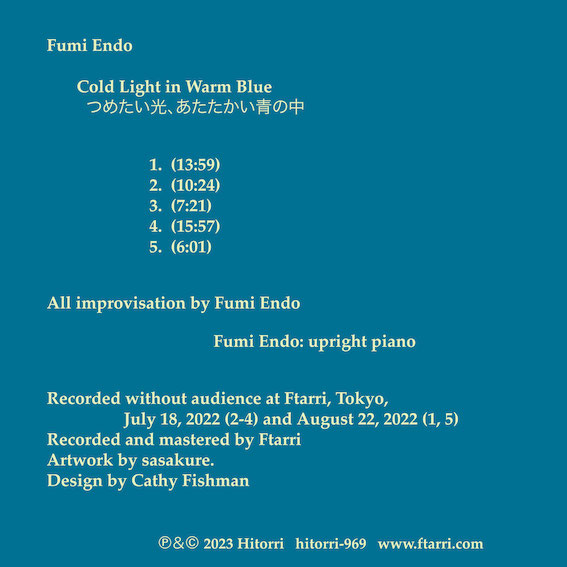 ---
Last updated: May 5, 2023
---