Ftarri / Meenna
Koen Nutters
Intervals, time and space between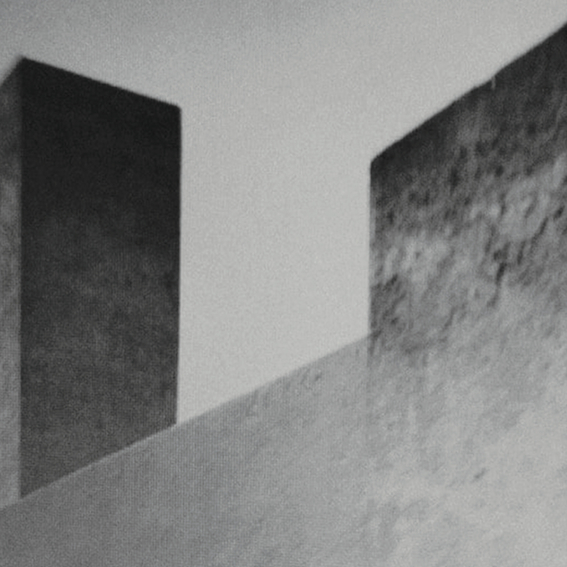 2-CD set
meenna-965
Limited edition of 300
Out on November 15, 2020
Ftarri Bandcamp
---
Disc 1
Berlin version (49:30)

Recorded by Koen Nutters at Petersburg Art Space, Berlin, July 29, 2019

Ensemble Post-music
Joanna Bailie: voice, recording and playback device, piano
Lucio Capece: bass clarinet, playback device, frisbee
Heather Frasch: flute, inaudible objects
Koen Nutters: voice, sine tones, tape/cassette player, movement

Luke Martin: voice, guitar
Disc 2
Solothurn version (30:20)

Recorded by Stefan Thut at Säulenhalle Landhaus, Solothurn, June 16, 2019

DNK Ensemble
Seamus Cater: voice, concertina, movement
Koen Nutters: voice, upright bass, movement
Martijn Tellinga: voice, sine tones, movement

Stefan Thut: voice, cello, movement



Amsterdam version (17:30)

Recorded by Aaron Foster Breilyn at Rozenstraat - a rose is a rose is a rose, Amsterdam, December 8, 2019 during a DNK event

DNK Ensemble
Seamus Cater: concertina
Koen Nutters: voice, guitar

Actualizing Community
Aaron Foster Breilyn: otamatone
Thea Mesirow: cello
mp3 excerpt: disc 1, track 1
mp3 excerpt: disc 2, track 1
mp3 excerpt: disc 2, track 2
Composed by Koen Nutters
Mastered by Bruno Duplant
Photography by Bruno Duplant
---
This double CD comprises three versions of the piece "Intervals, time and space between," composed by Koen Nutters and played by Ensemble Post-music and DNK Ensemble with special guests Stefan Thut, Luke Martin, Thea Mesirow and Aaron Foster Breilyn.

The score of this composition is quite open and functions as a construction kit for each player to build their own version of the piece and to combine this material with the other players' findings. The score features roughly prescribed actions and forms, an open instrumentation, and flexible yet systematic pitch material.

One can clearly hear the connections and similarities between the three versions of the piece, yet each one has its own distinct character, mood, tempo, shape, instrumentation and spatial and acoustic qualities.

The three versions were recorded throughout the year 2019 in Amsterdam (NL), Berlin (DE) and Solothurn (CH) in concert situations with generous and attentive audiences.

Koen Nutters is a Dutch musician, composer, writer, curator and organizer, mostly working in the field of experimental music, using text-scores, structured improvisation and more conceptual operations to create a wide variety of different music, performances, texts and events. He lives between Amsterdam and Berlin and plays in various ensembles such as The Pitch, And/In, Ensemble Post-music and DNK Ensemble. He is also part of the team of DNK Amsterdam, a concert series and experimental music collective based in Amsterdam.
I would like to thank the ensembles (Heather, Joanna, Lucio, Martijn, Seamus) for all the great music making through the years; Stefan Thut for inviting us to Solothurn and generally being a wonderful person; and Aaron, Thea and Luke for the great playing and their dedication to experimental music and thought. (Koen Nutters)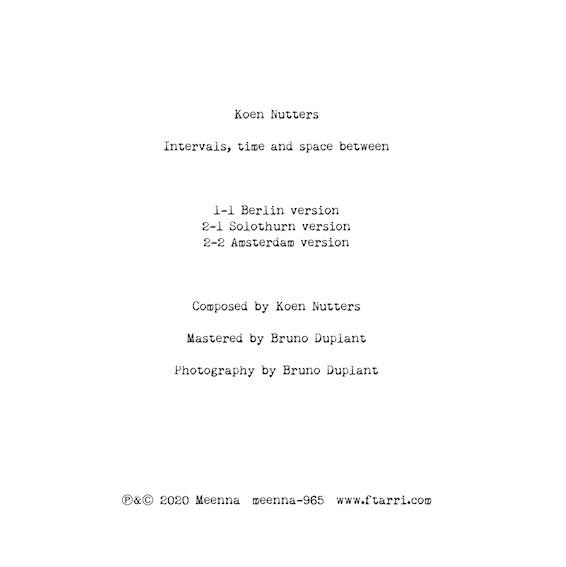 ---
Last updated: November 5, 2020
---